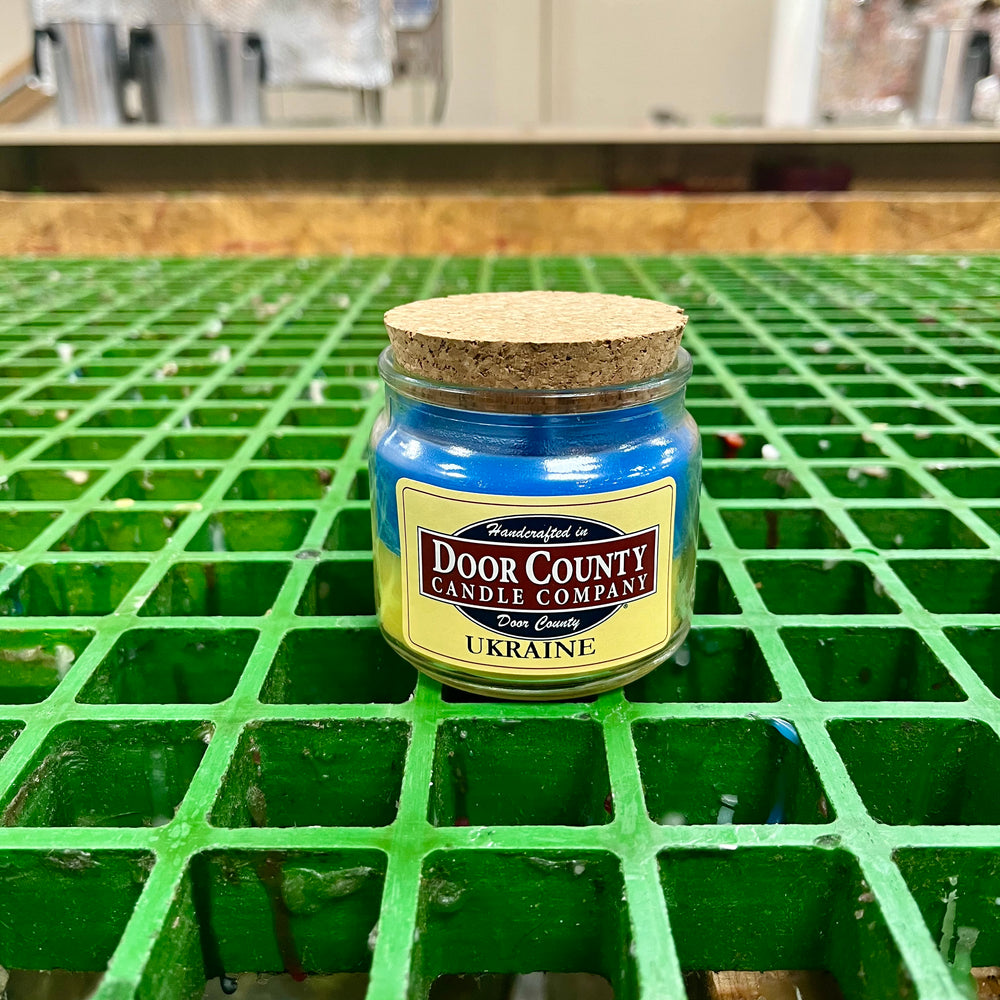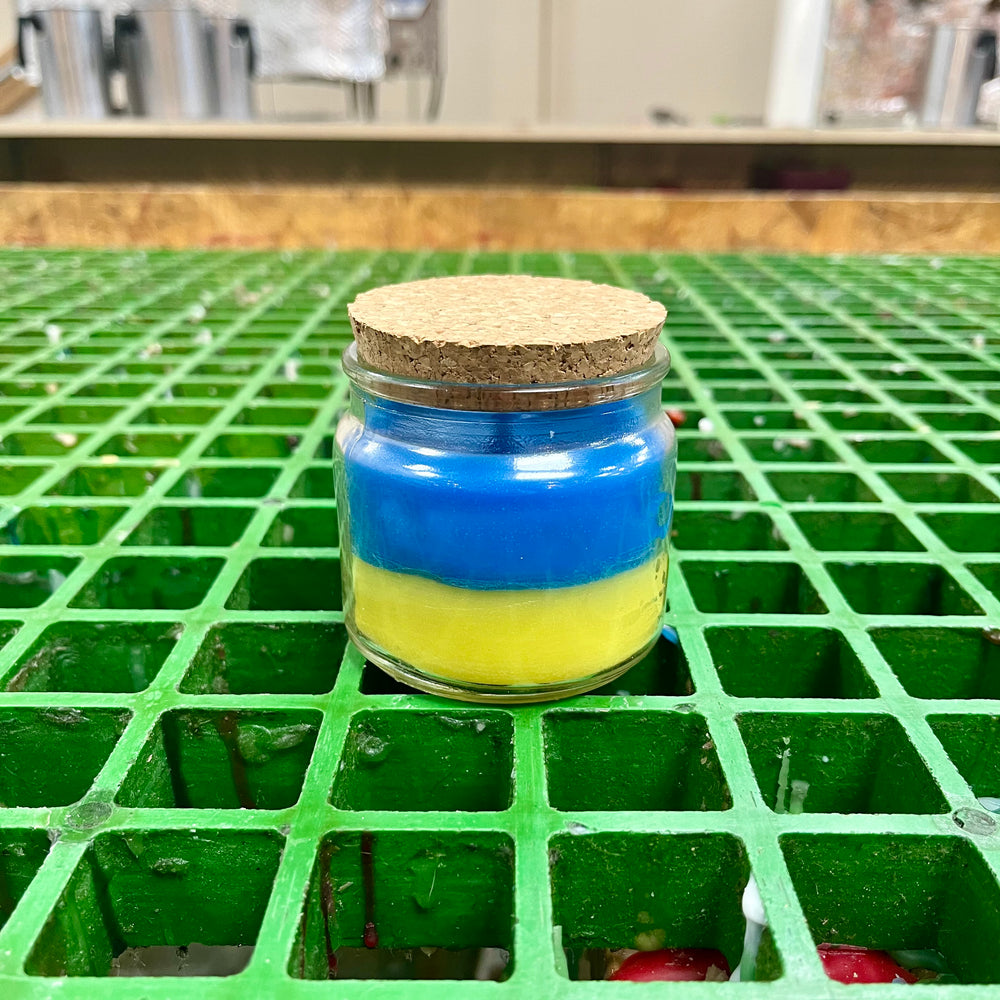 Support A Cause
Ukraine Candle 5oz Jar
Sale price

$14.95

Regular price
My name is Christiana, and I am the owner of Door County Candle Company. I am 100% Ukrainian, and am so incredibly proud of my heritage. Growing up as a Ukrainian-American, I was raised with Ukrainian being my first language, which has allowed me to keep connected to friends and family who live there today. As a Ukrainian-American, what's happening in Ukraine is hitting me, and many others, deeply to my core. We strongly condemn Russia's shameful and unprovoked war. We are heartbroken, concerned and scared for all of those in Ukraine.
This special edition, 5oz Ukraine candle is another way to raise money for Ukraine. 100% of profits from this 5oz Ukraine Candle will be donated to Razom for Ukraine, a Ukrainian 501 (c)(3) organization. We have donated over $868,000 to Razom for Ukraine to date! 
The scent of this candle is our proprietary blend of vanilla.
16oz Candles: 75 hours
5oz Candle: 27 hours

-When burning the first time, allow the candle to burn for at least three hours to avoid tunneling
-Trim the wick to 1/4" length before every burn
-Do not burn the candle for longer than 4 hours at a time
-Keep away from sunlight and drafts
-Keep the candle on a flat, fire-resistant surface
-Never leave a burning candle unattended
You might also like…
Other fine products