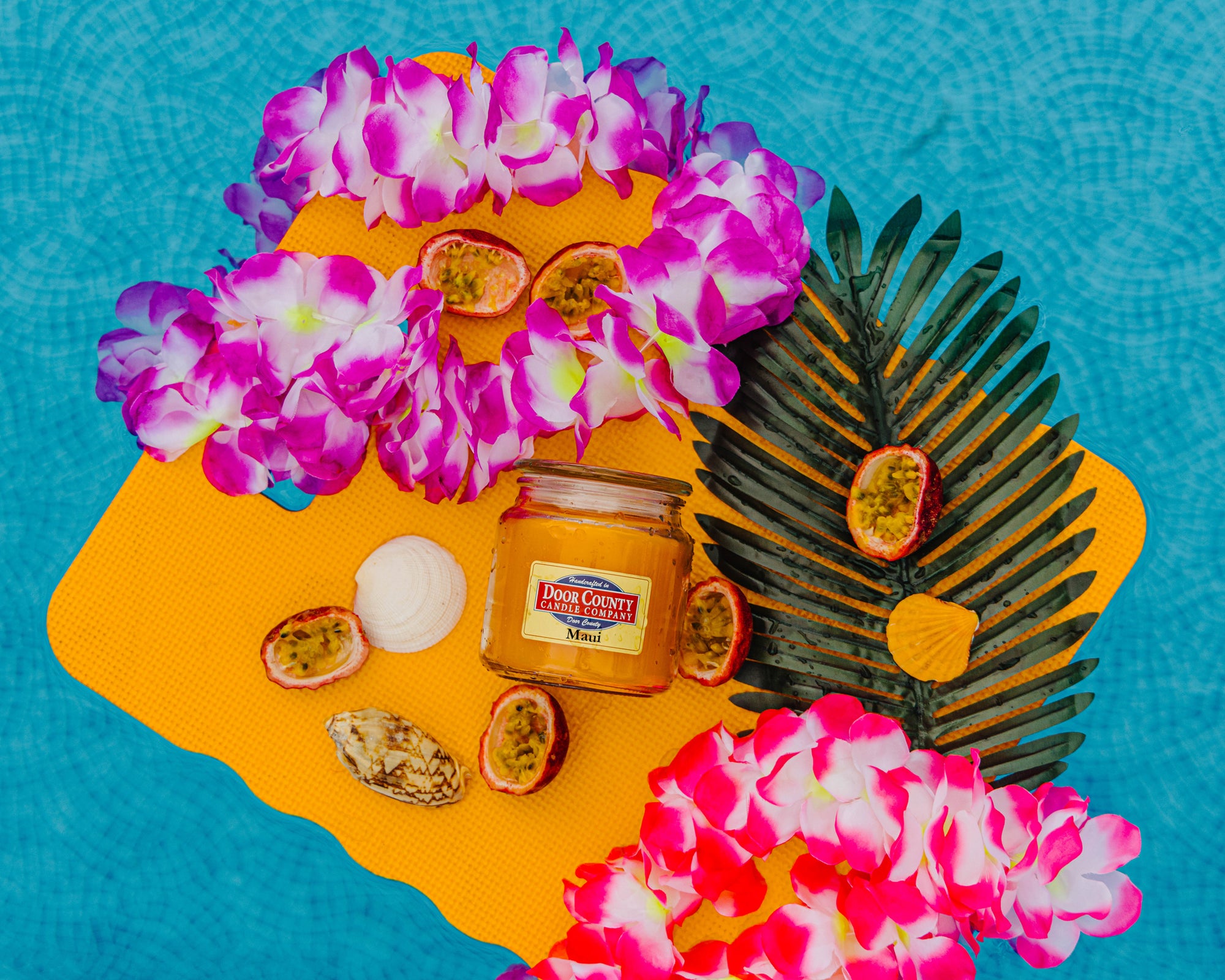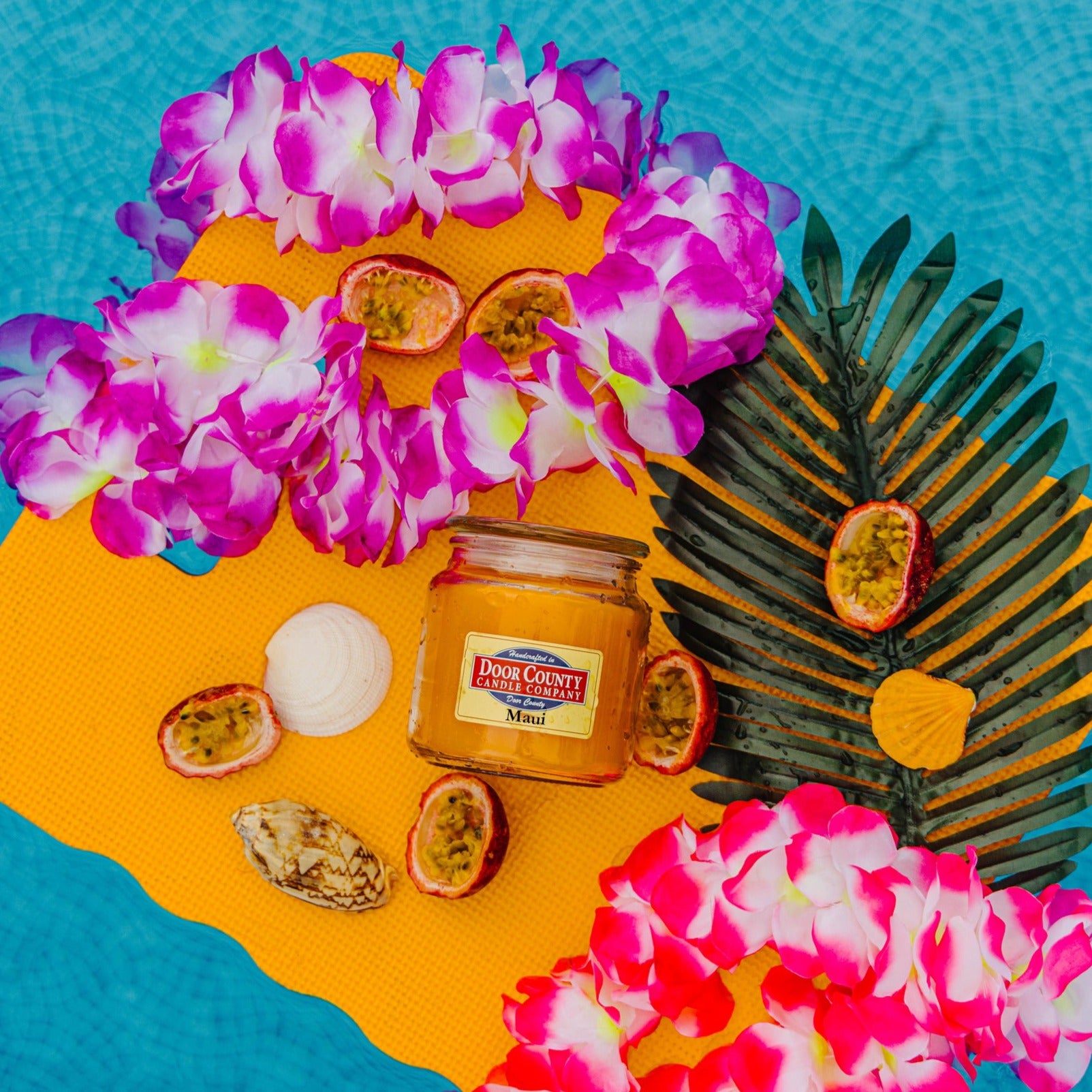 With every candle purchase, you join us in making a positive impact through our Candles Creating Change™ initiative. As we hold Hawaii and its resilient community in our thoughts, we're compelled to take action. Order your Maui Candle today.
Explore our fragrance categories!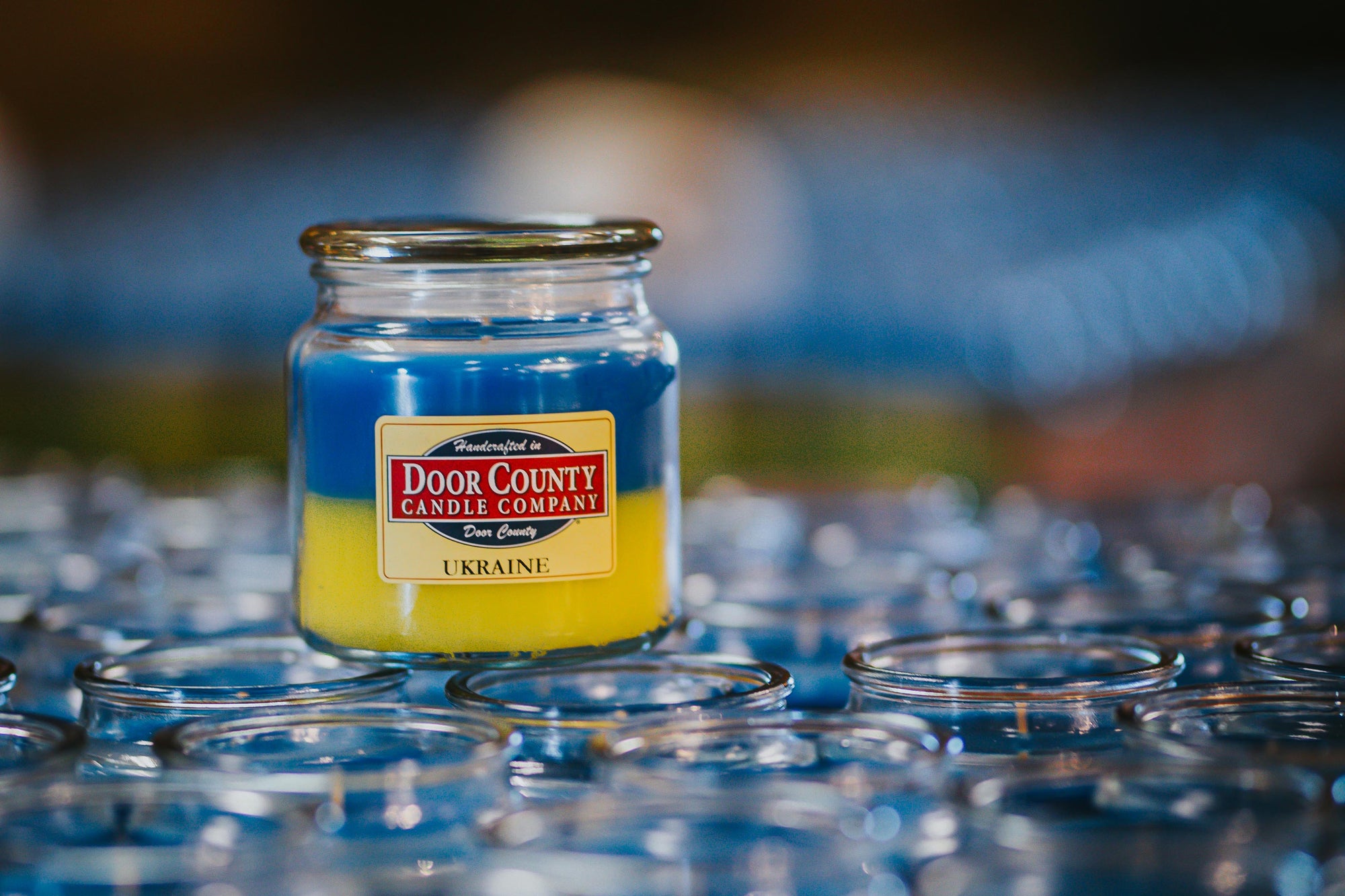 Ukraine
Candle
All profits from the Ukraine Candle go directly to Razom for Ukraine, a 501 (c)(3) nonprofit organization. To date, we have raised $1 million and counting!
Order Yours
Fall Collection
Our fresh fall lineup
The classic smell of pumpkin spice, the sweet aroma of freshly baked pumpkin muffins, the warm feeling of apple bourbon toddy on a crisp fall day, and the enchanting scent of candy corn - say hello to our new fall collection.
Door County
Candle Company
Door County Candle Company's candles are made in small batches and hand-poured in Door County, WI. Each candle product we manufacture gives back to various nonprofits across the country. Be part of our movement for change.
Made with non-harmful, non-toxic chemicals.
Handcrafted & hand-poured with love.
Thoroughly tested for an optimal burn & experience.
Our Happy Customers
Testimonials
What our customers are saying
I don't think I have ever received a box that had such a welcoming aroma before it ever got in the house. It is absolutely beautiful, thank you.
Can't say enough about your company and all that you do for others!! I have never been to your store but plan on stopping by this summer when in the area. Your online shopping is wonderful, never had such a smooth and easy experience ordering than on your site. And your candles smell amazing!! Keep up all the amazing things you do and congratulations on The Wall, could have not been given to a better and deserving family and business.
I LOVE your candles....first saw your business featured in the Pulse when you were beginning to start gathering the candles for Ukraine. I thought here is a business with serious social conscience and a family business. And then your candles arrived. Honestly? They beat "the big candle brand" HANDS DOWN. Never ever buying candles except from you ever again! Thanks for being a great example of a smart, kind business owner!
Follow our journey