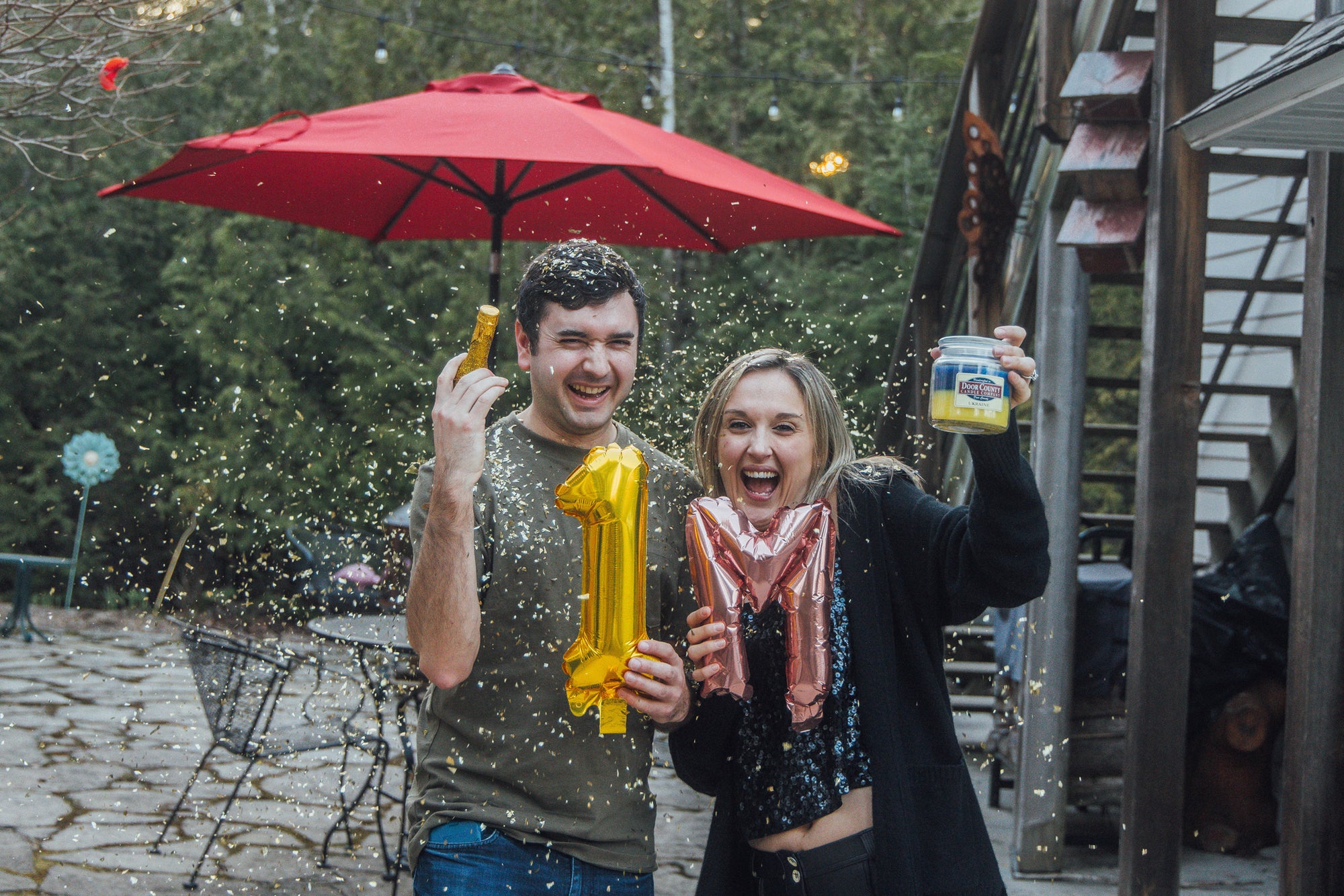 Giving back
One candle at a time
Door County Candle Company is more than a candle company. We are a candle company with a cause and a candle company with a mission to help those in need, one candle at a time. With every purchase of your Door County Candle product, a portion gets donated back to charity.
The mission behind
Candles Creating Change™
At Door County Candle Company, our mission is to illuminate lives and create positive change through our Candles Creating Change™ initiative. We believe that every candle has the power to make a difference. With each product we craft and every purchase made, we strive to contribute to causes that make an impact. Our commitment to creating change extends beyond our products – it is a reflection of our values and the impact we hope to make in the world. Together with our customers, we aim to light up lives, ignite hope, and inspire a brighter future.
Ukraine
Candle
In February of 2022, Door County Candle launched a Ukraine candle fundraiser. This fundraiser sparked a light inside of us to use our candles as a way to help those in need. We have raised $1M for Razom for Ukraine to date! This candle was the beginning of our mission to create change with our candles.
Learn more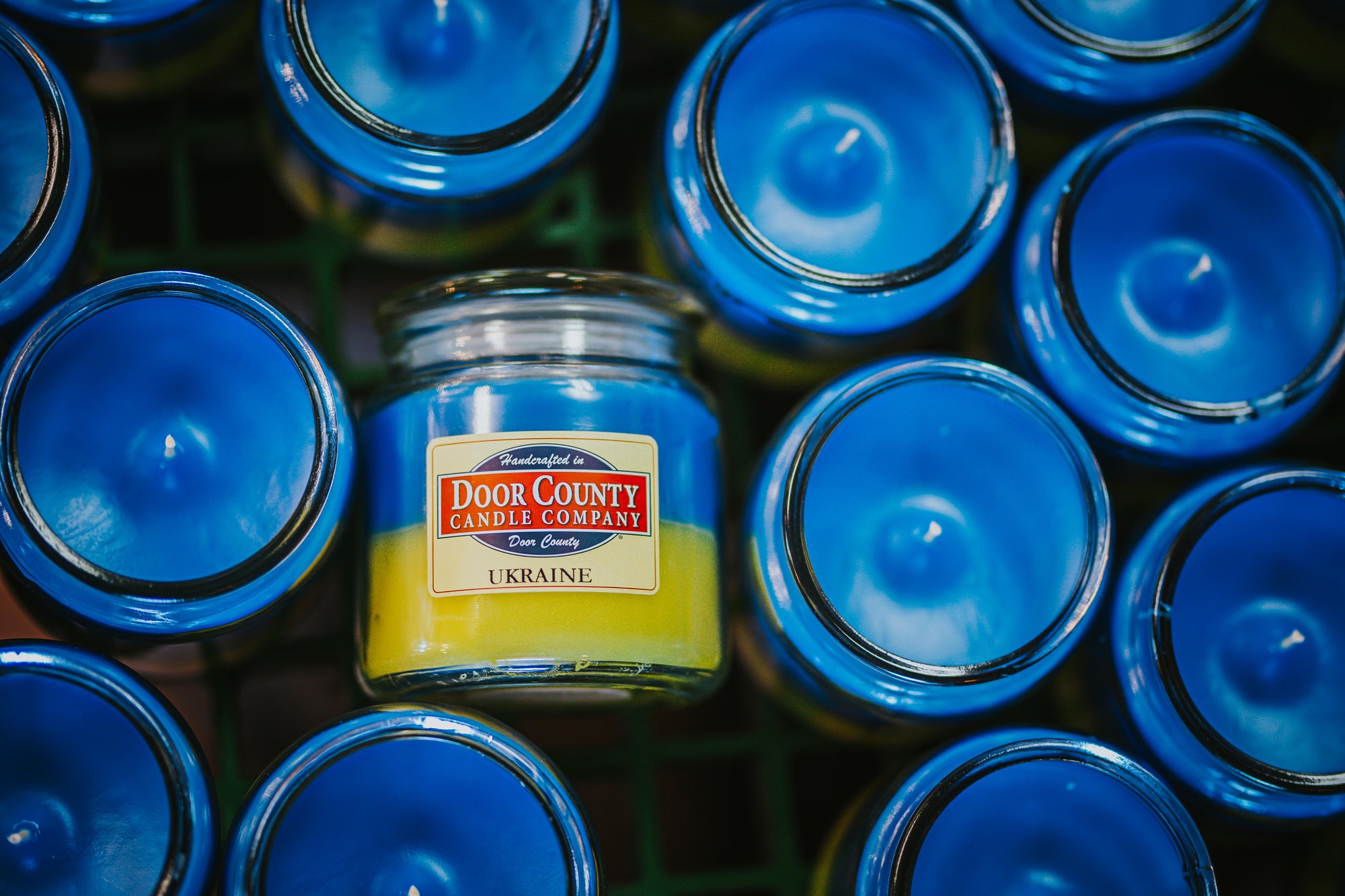 Empowering Change
Our Impact in Numbers
We are incredibly proud to have donated over $1 million to various nonprofits, making a meaningful impact in communities around the world. This includes $40,000+ raised for the American Red Cross to support Maui Wildfire Relief, $1 million donated to Razom for Ukraine, $8,151.00 contributed to UNICEF for Turkey Earthquake Emergency Relief, $14,343.44 donated to the American Red Cross for Hurricane Ian Relief, over $2,000 to support the MOC Marine Institute and more. 
Our commitment to giving back remains at the heart of our mission. Thank you for being a part of our journey of positive change!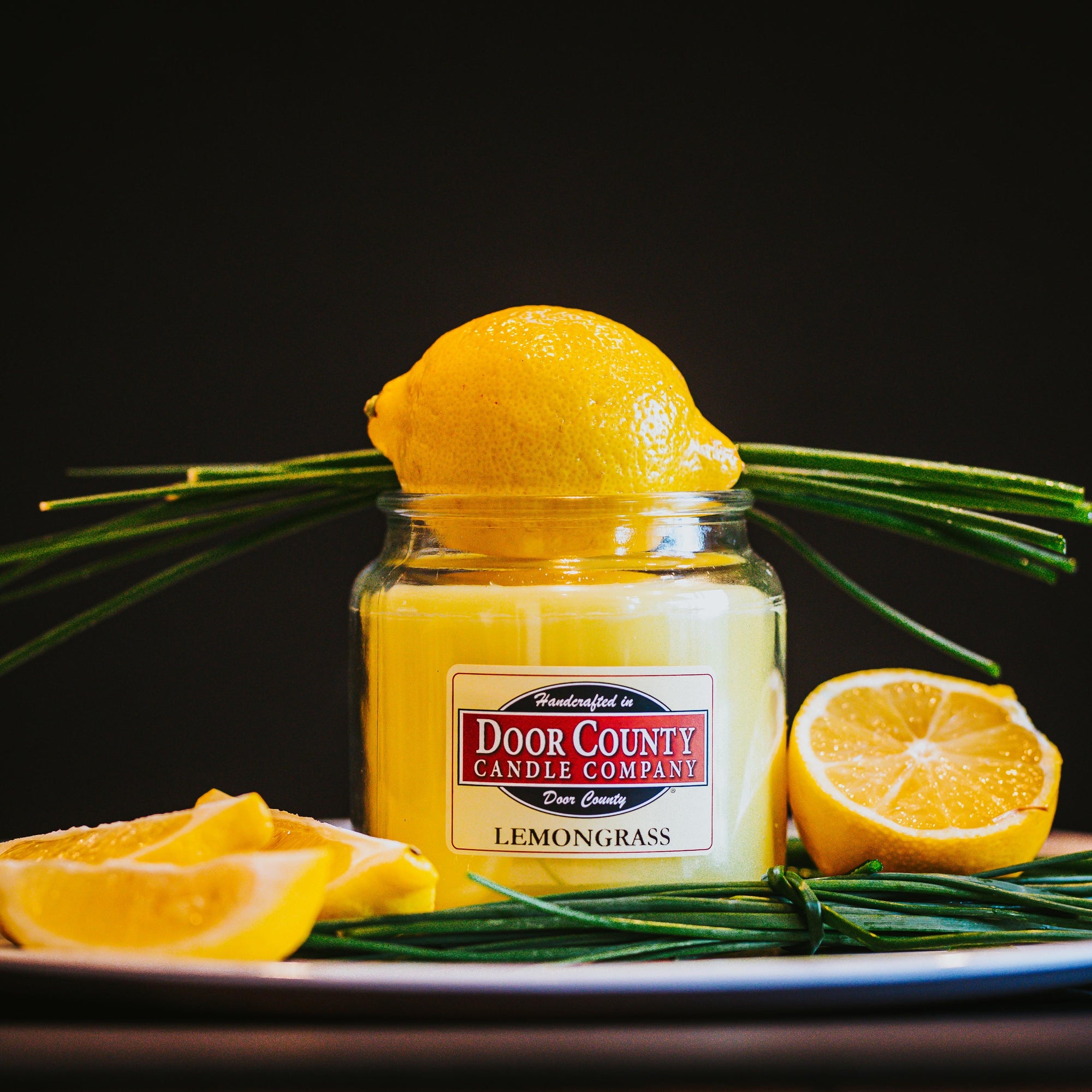 Fundraising Program
Waitlist
We are excited to invite you to join our highly anticipated Door County Candle fundraising program waitlist! After more than a year of planning, we are excited to announce that our new fundraising initiative will be launching in late October. This program is designed to empower groups and organizations of all sizes to raise funds easily and efficiently.

Join our waitlist now, and be among the first to experience this incredible fundraising opportunity.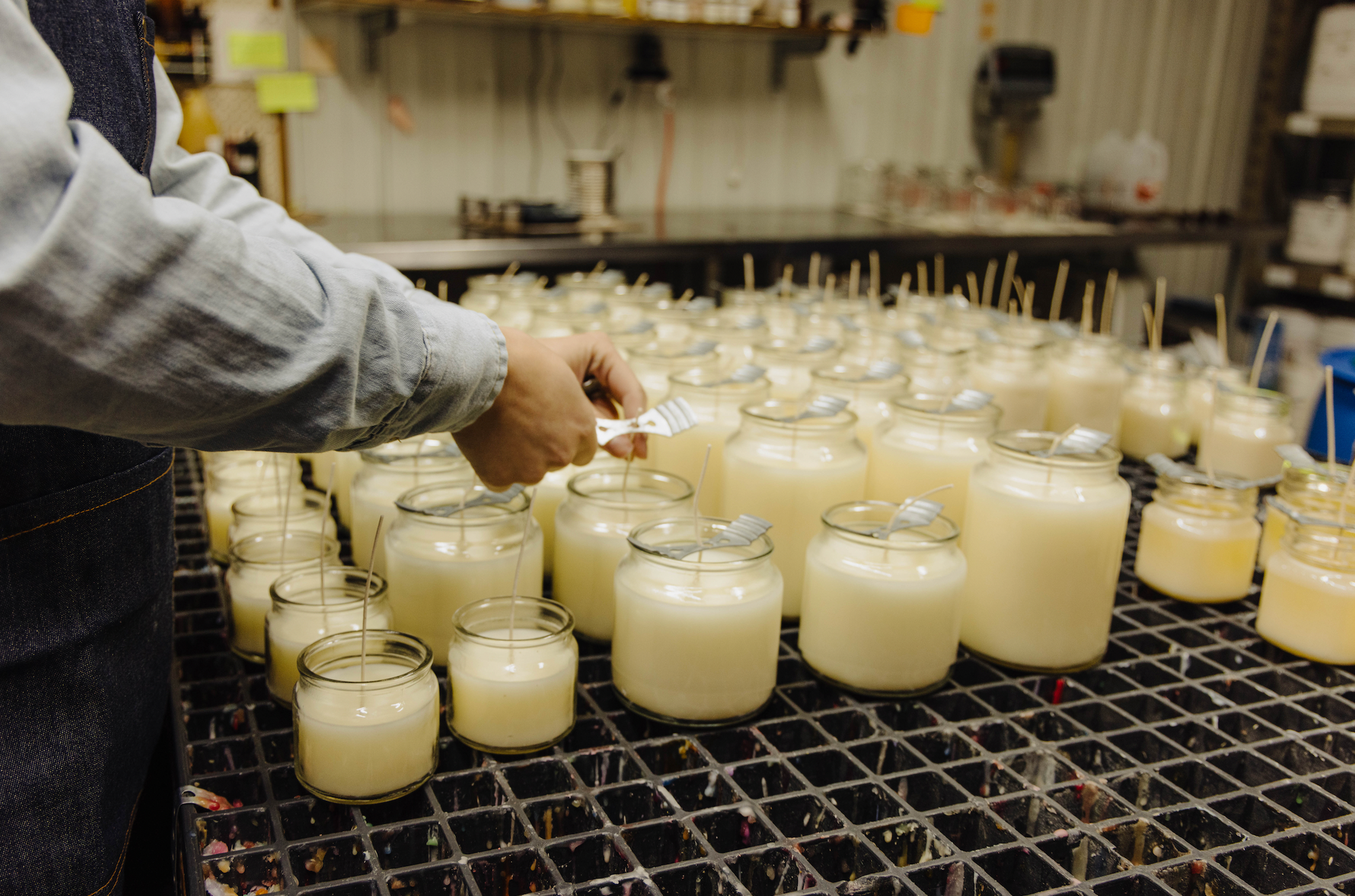 Nominate a Local
Nonprofit
Nominate a 501(c)(3) nonprofit organization performing work within Door County today!
Each quarter, we will randomly select a local nonprofit and donate a portion of profits from a specific 16oz traditional candle within the Door County Candle line. To nominate a Door County nonprofit, please fill out the questionnaire below.
We are currently taking nominations for Q3: July-September.
Follow our journey