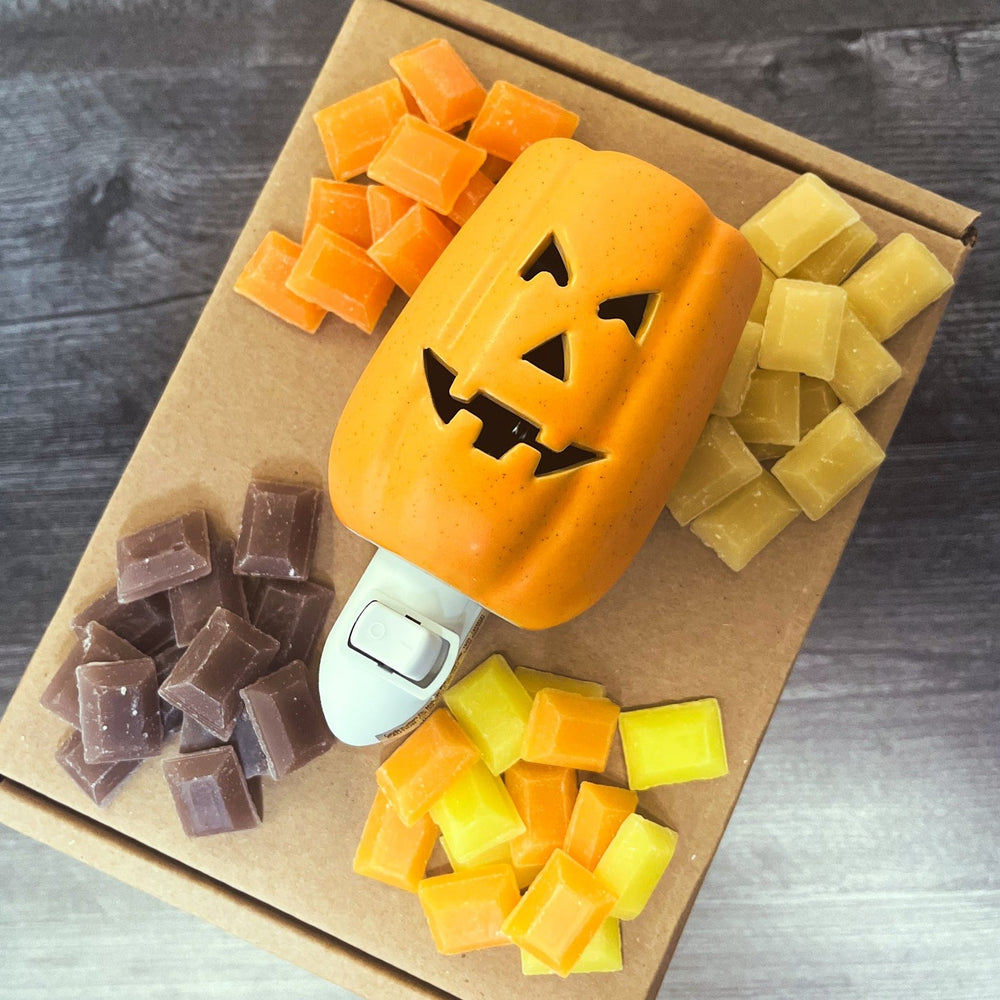 Fall Pluggable Warmer Set
Sale price

$25

Regular price
Introducing our Fall Pluggable Warmer Set, the perfect way to fill your home with the cozy scents of the season! This set features a spooky jack o' lantern pluggable warmer, along with an assortment of our new fall wax melts, including pumpkin muffin, candy corn, pumpkin spice, and apple bourbon toddy. Packaged in a branded Door County Candle box, your home will be enveloped in a cozy and inviting ambiance that captures the essence of autumn.
Nose Notes:
Apple Bourbon Toddy: A rich blend of crisp apples, warm spices, and smooth bourbon
Candy Corn: Relive the nostalgic magic of Halloween with the sweet and sugary fragrance of everyone's favorite candy corn.
Pumpkin Muffin: A delectable treat for your senses, our pumpkin muffin scent will transport you to a cozy bakery on a cool autumn morning.
Pumpkin Spice: Let the soothing aroma of pumpkin spice envelop you, creating a comforting ambiance in any room.
-The amount of wax chips you use depends on the size of your room and the size of your warmer. For pluggable warmers, we recommend using 3-5 chips. For larger warmers, we recommend using 5-8 chips. These are simply recommendations. We always encourage customers to experiment and see what is to their liking!

-Our typical guidance is that chips should have adequate fragrance for three (8) hour sessions.
-There are a few ways you can clean your warmer out…
1.) Put the top of your warmer (if it's removable) in the freezer for a bit and pop it out.
2.) Wipe the wax out of the warmer.
3.) Pour the wax into a wax safe place. Reminder, the wax is hot!

-You can reuse wax melts! The fun and convenient thing about wax melts is that you can use them one day, pop them out and then try another scent!
You might also like…
Other fine products