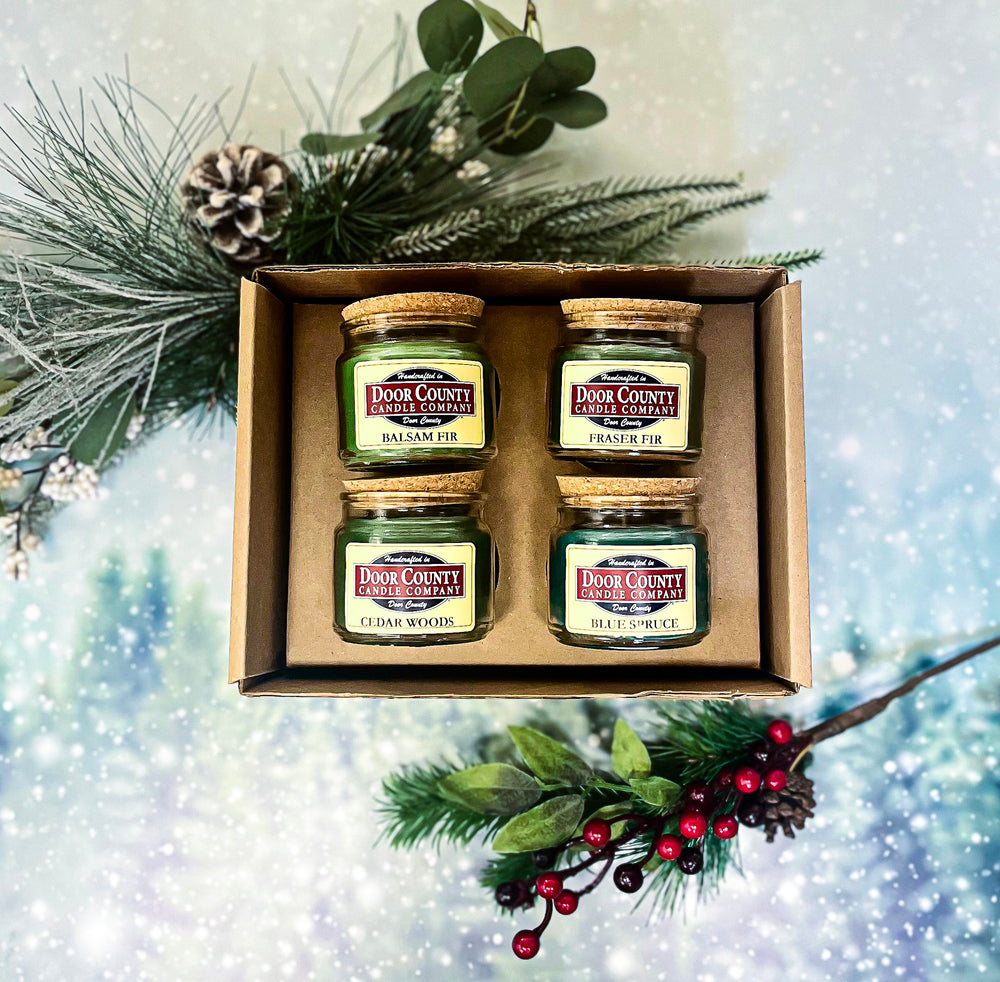 Candles Creating ChangeTM
Christmas Tree Farm 5oz Gift Set
Sale price

$55

Regular price
Imagine stepping into a winter wonderland, where the air is crisp and filled with the scent of pine. Picture yourself walking down rows of beautifully lit Christmas trees, each one sparkling under a blanket of fresh snow. Can you feel the Christmas cheer in the air? Now, what if we told you that you could bring this magical experience right into your home? Introducing our brand new Christmas Tree Farm 5oz Gift Set!

This enchanting set includes a variety of hand-poured candles, each inspired by a different type of Christmas tree.

The candles include:
Fraser Fir
Balsam Fir
Cedar Woods
Blue Spruce
With every purchase from Door County Candle, you're not just bringing home a beautiful product - you're also making a difference. We are proud of our commitment to give back to our community, and a portion of every sale is donated to local charities. Your purchase helps us spread the warmth and joy of the holiday season even further!
This gift set ships FREE! So why wait? Bring the magic of a snowy Christmas tree farm into your home today.
5oz Apothecary Jar: 27 hours
-When burning the first time, allow the candle to burn for at least three hours to avoid tunneling
-Trim the wick to 1/4" length before every burn
-Do not burn the candle for longer than 4 hours at a time
-Keep away from sunlight and drafts
-Keep the candle on a flat, fire-resistant surface
-Never leave a burning candle unattended
You might also like…
Other fine products