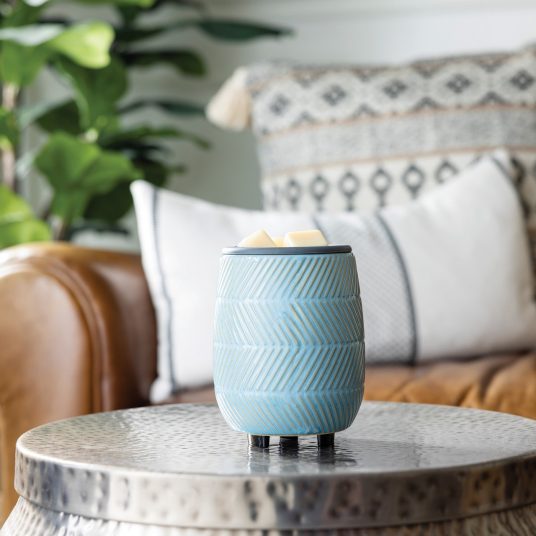 Blue Herringbone Flip Dish Wax Warmer
Sale price

$28

Regular price
Home fragrance that pops! Literally! Make home fragrance a breeze with this Flip Dish Wax Warmer. The flexible silicone dish easily pops out cooled wax, so switching fragrance is a breeze! No more messing with hot wax or scraping cold wax out of a hard dish. This will make you one happy wax user! Uses a warmer plate instead of a bulb. Indicator light on the back lets you know when it is on or off. The 3ft cord has a simple on/off switch. Electric warmer melts wax without flame or smoke. Quickly melt wax and quickly remove wax once cooled.
-The amount of wax chips you use depends on the size of your room and the size of your warmer. For pluggable warmers, we recommend using 3-5 chips. For larger warmers, we recommend using 5-8 chips. These are simply recommendations. We always encourage customers to experiment and see what is to their liking!
-There are a few ways you can clean your warmer out…
1.) Put the top of your warmer (if it's removable) in the freezer for a bit and pop it out.
2.) Wipe the wax out of the warmer.
3.) Pour the wax into a wax safe place. Reminder, the wax is hot!

-You can reuse wax melts! The fun and convenient thing about wax melts is that you can use them one day, pop them out and then try another scent!
You might also like…
Other fine products