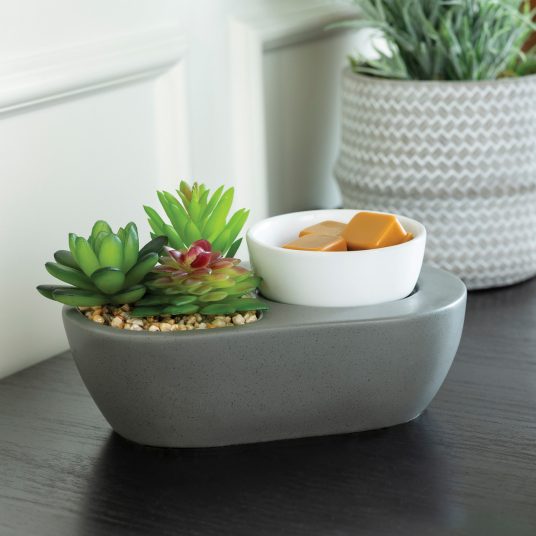 Succulent ArtScents Wax Warmer
Sale price

$32

Regular price
ArtScents Warmers are a unique, eye-catching twist on the traditional warmer. Current décor trends have been incorporated into a scenery scape that compliments both the fragrance and the style of the room in which it is placed. This product has a reactive glaze or hand-painted design which gives each product a one-of-a-kind look. The final finish will vary from piece to piece.
-The amount of wax chips you use depends on the size of your room and the size of your warmer. For pluggable warmers, we recommend using 3-5 chips. For larger warmers, we recommend using 5-8 chips. These are simply recommendations. We always encourage customers to experiment and see what is to their liking!
-There are a few ways you can clean your warmer out…
1.) Put the top of your warmer (if it's removable) in the freezer for a bit and pop it out.
2.) Wipe the wax out of the warmer.
3.) Pour the wax into a wax safe place. Reminder, the wax is hot!

-You can reuse wax melts! The fun and convenient thing about wax melts is that you can use them one day, pop them out and then try another scent!
You might also like…
Other fine products