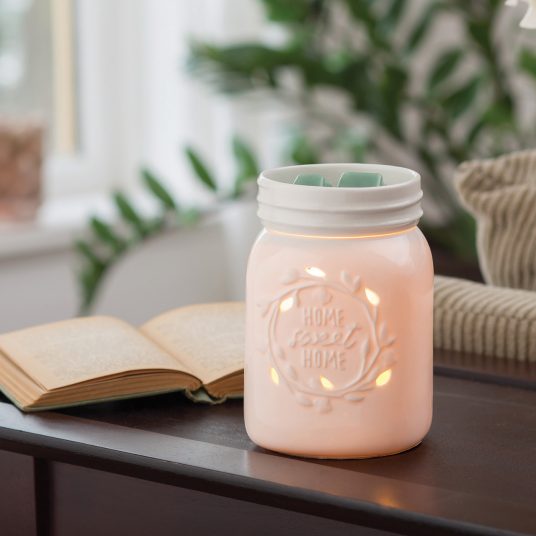 Mason Jar Illumination Fragrance Warmer
Sale price

$30

Regular price
Illumination Fragrance Warmers are our top-selling traditional warmers! Each is designed with your style in mind to accent your home decor, where it is traditional, transitional, farmhouse, modern, cottage, Scandinavian, or more! They are made with high-quality ceramic, porcelain, metals and glass.
-The amount of wax chips you use depends on the size of your room and the size of your warmer. For pluggable warmers, we recommend using 3-5 chips. For larger warmers, we recommend using 5-8 chips. These are simply recommendations. We always encourage customers to experiment and see what is to their liking!
-There are a few ways you can clean your warmer out…
1.) Put the top of your warmer (if it's removable) in the freezer for a bit and pop it out.
2.) Wipe the wax out of the warmer.
3.) Pour the wax into a wax safe place. Reminder, the wax is hot!

-You can reuse wax melts! The fun and convenient thing about wax melts is that you can use them one day, pop them out and then try another scent!
You might also like…
Other fine products