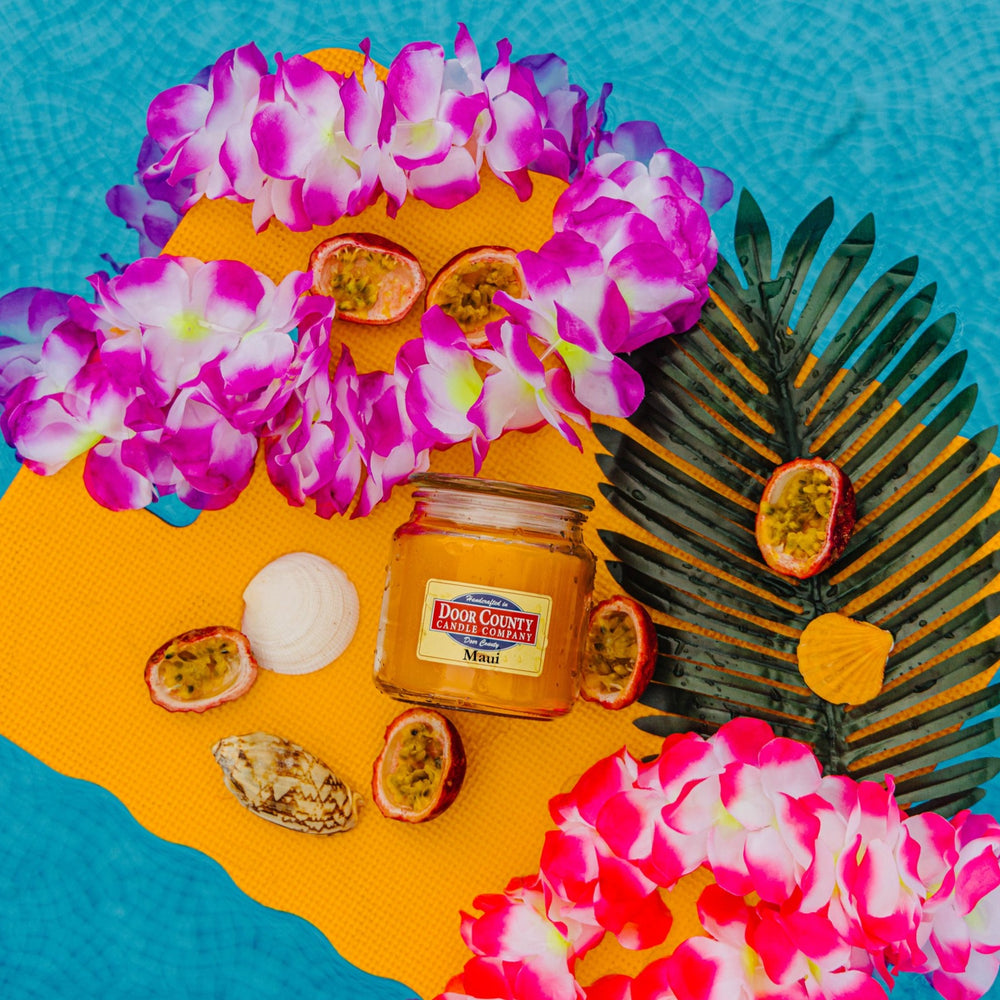 Maui Wildfire Relief 16oz Liliko'i Candle
Sale price

$27.95

Regular price
Heartbreaking news from paradise has left us shaken to our core. The raging Maui wildfires are a stark reminder that even the most idyllic places can be touched by tragedy. As we hold Maui and its resilient community in our thoughts, we're compelled to take action. Introducing our response to this crisis – the Maui Wildfire Relief 16oz Liliko'i Candle, named after the passion fruit, that encapsulates the spirit of Maui: vibrant, sweet, and full of life. This candle holds more than just a captivating scent; it holds the promise of support and solidarity.

For Nic and me, Maui is where we got engaged and where our love story found new wings. Our hearts are heavy as we witness the challenges facing Maui and its community. In this time of adversity, we're standing hand in hand with the Maui Strong Fund, channeling our dedication into tangible aid for those affected by the wildfires. 100% of the profits from every 16oz Maui candle sold will contribute to the ongoing wildfire relief efforts. "The Maui Strong Fund is providing financial resources to support the immediate and long-term recovery needs for the people and places affected by the devastating Maui wildfires." -Maui Strong Fund

With every scent-filled moment and each flicker of the Maui candle, you're standing beside us, transforming compassion into action. Together, we're making a difference, illuminating the darkness with hope, support, and love.

Join us in this journey of resilience and unity. Let's show the world that even in the face of adversity, we can rise like the sun over Maui's horizon. Together, we're lighting up lives and turning tragedy into triumph.
100% of the profits from this candle will be donated to the Maui Strong Fund of Hawai'i Community Foundation. The scent of this candle is Liliko'i, a Hawaiian passionfruit. The name of the candle is Maui.
16oz Candles: 75 hours
5oz Candle: 27 hours

-When burning the first time, allow the candle to burn for at least three hours to avoid tunneling
-Trim the wick to 1/4" length before every burn
-Do not burn the candle for longer than 4 hours at a time
-Keep away from sunlight and drafts
-Keep the candle on a flat, fire-resistant surface
-Never leave a burning candle unattended
You might also like…
Other fine products