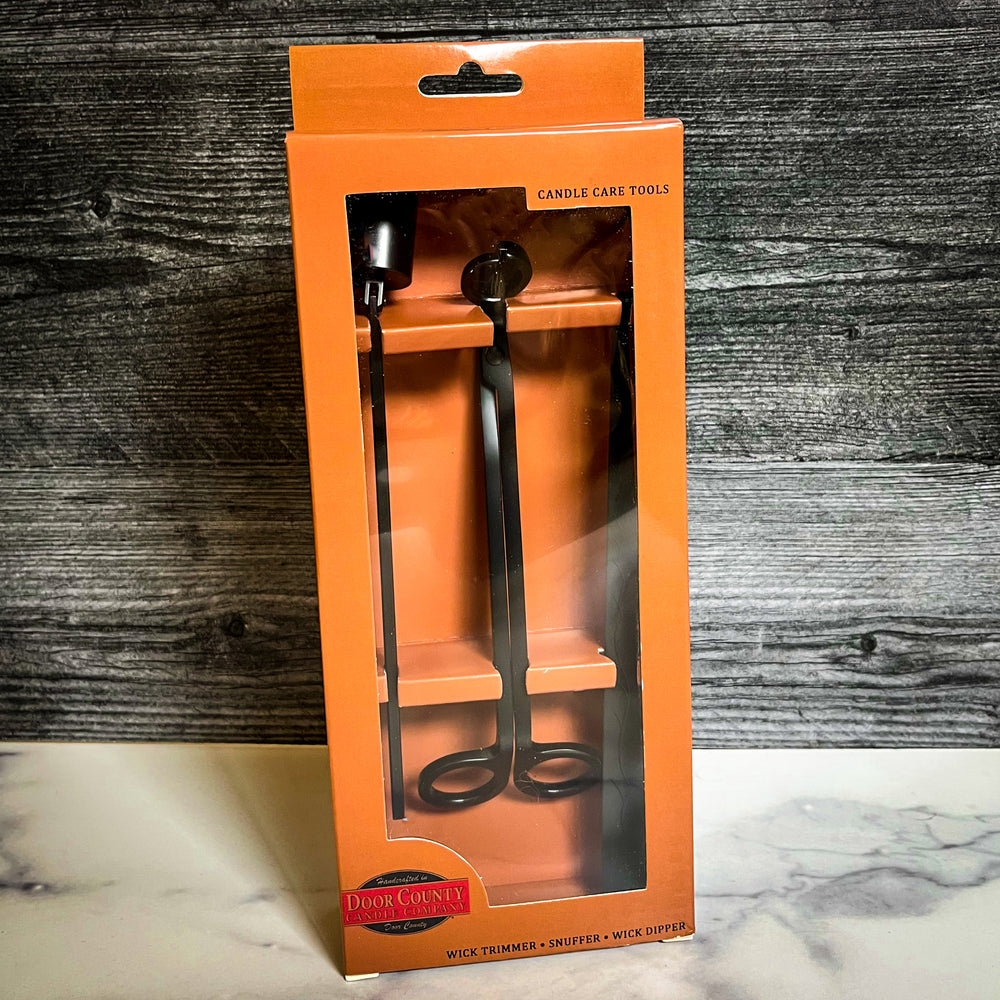 Candle Care Set
Sale price

$25

Regular price
Take care of your candles in style with Door County Candle Company's matte black candle care kit! These tools help extend the life of your candles. This candle care kit includes 1 Wick Trimmer, 1 Candle Snuffer and 1 Wick Dipper.
-When burning the first time, allow the candle to burn for at least three hours to avoid tunneling
-Trim the wick to 1/4" length before every burn
-Do not burn the candle for longer than 4 hours at a time
-Keep away from sunlight and drafts
-Keep the candle on a flat, fire-resistant surface
-Never leave a burning candle unattended

How to use the tools:
-Use the wick trimmer to keep your wicks trimmed to 1/4". This will create a longer, cleaner, and safer burn.
-Use the wick dipper to extinguish your flame without smoke. Simply dip your wick in the wax for a smokeless and convenient way to reapply. This also has an added benefit or applying a new layer of wax to your wick! This is a critical step to reducing soot & smoke from your candle upon your next session. 
-Use the snuffer to extinguish your flame by putting out the fire with the bell. This suffocates the flame and contains the smoke.
You might also like…
Other fine products