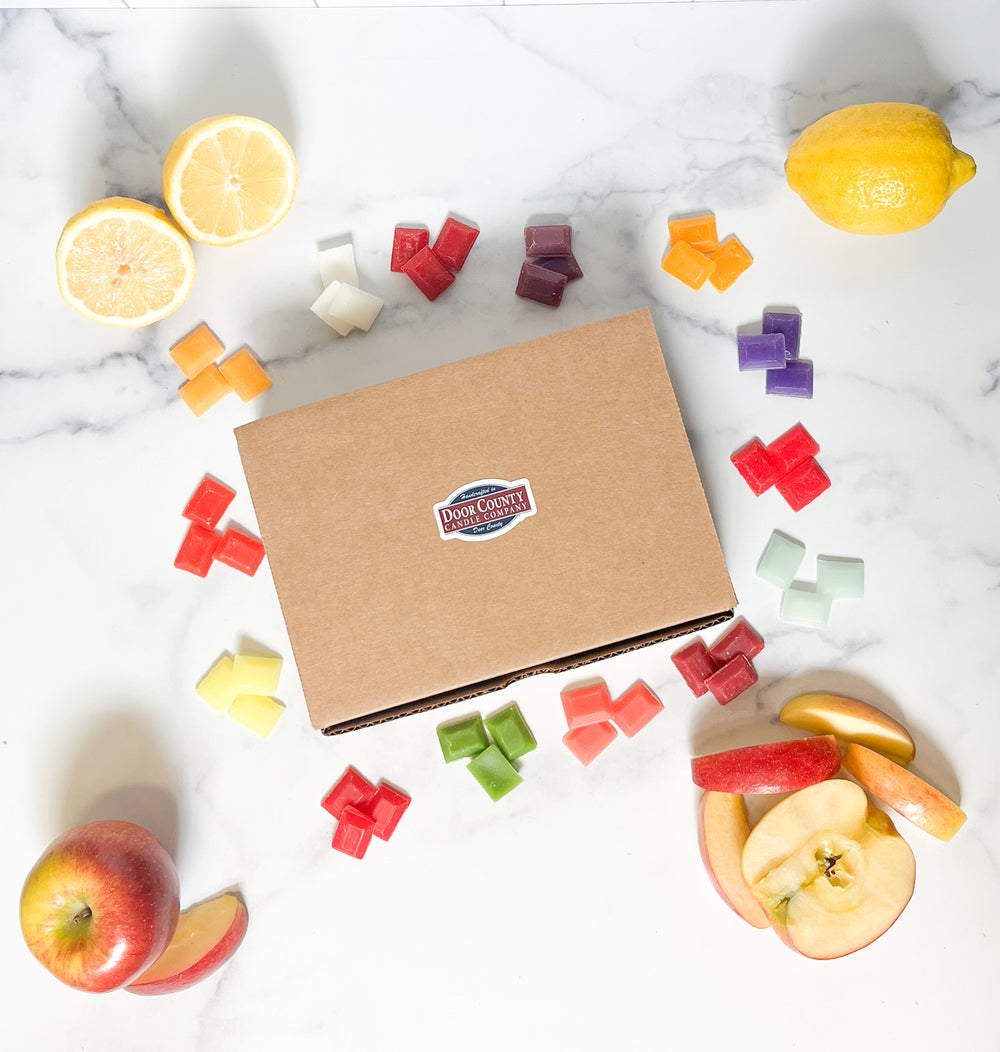 Fruity & Refreshing Sampler
Sale price

$20

Regular price
SKU
:
PKG-FRUITYREFRESHING
Welcome to the Fruity & Refreshing Sampler! Experience a burst of fruity goodness and refreshing aromas with our specially crafted sampler, featuring all the scents from our Fruity & Refreshing collection. Each sampler includes one mini bag of each fragrance with three of our-hand poured wax chips.
What to expect in the Fruity & Refreshing Sampler: 
Variety: 14 samples of our Fruity & Refreshing scents. You'll receive one mini bag of each scent, containing three of our unique wax chips. These scents include Cranberry Chutney, Door County Cherry, Fall Harvest, Guava, Honeydew Melon, In the Vineyard, Lemongrass, Liliko'i, McIntosh Apple, Mimosa, Mulberry, Orange Clove, Piña Colada and Spiced Plum.
Aromatic Exploration: Immerse yourself in fruity and refreshing aromas. Whether you choose to smell them directly or use them in your warmer, the sampler allows you to savor each fragrance at your own pace.

Discover Your Favorites: As you indulge in the different scents, you'll have the opportunity to identify the ones that resonate most with you. Our sampler is the perfect tool to assist you in finding your next favorite (or favorites) among our Fruity & Refreshing collection.

High-Quality Wax Melts: We take pride in using only the finest ingredients to create our wax melts. Each melt is carefully crafted to release a rich, long-lasting fragrance.
You might also like…
Other fine products